this is how i look without makeup
with no bra my ninnies sag down low
my hair aint never hung down to my shoulders
and it might not grow, shit you never know

i got a little pot in my belly
and now a days my figure aint so fly
my dress aint cost nothing but seven dollars
but i made it fly and i'll tell you why

I'm cleva.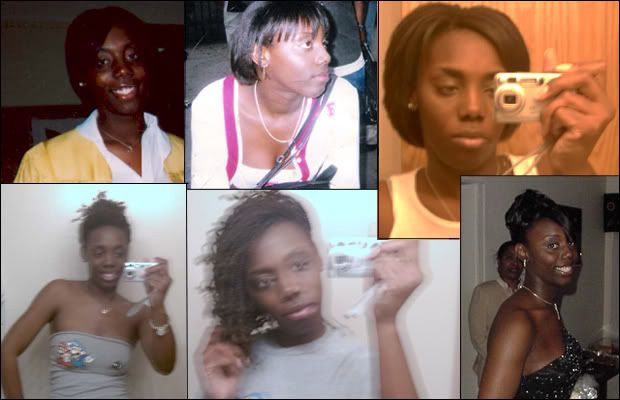 from top left: graduation '03, ney york '99, summer '04
from bottom left: fall '04, fall '04, prom '03

i love that song (cleva by erykah badu) & it was just a reason to add pictures. that is all.